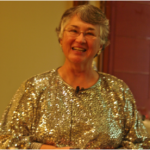 For more than 30 years, Dr. Hackos has addressed audiences internationally on subjects ranging from content management, effective interfaces and information, minimal information products and online and Web-based information, to managing the information design and development process.
JoAnn is considered an expert in the fields of content management and information design, with some of her work in the fields being described as groundbreaking.
Dr JoAnn Hackos is:
President of Comtech Services Inc
Co-author of the new ISO standard for Content Management
Past President of the US Society for Technical Communication
Executive Director, The Center for Information-Development Management
and the author of numerous books on documentation and content management
JoAnn's workshops are dedicated to enhancing the practices and products that will best promote customer satisfaction.
She will be presenting 2 workshops in Sydney in March – Managing your Content and Minimalism. For more information about minimalism, read  JHackos Minimalism article.